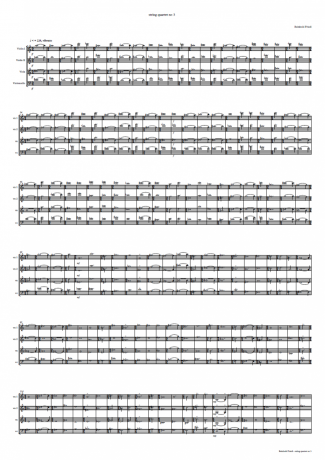 Written for Quatuor Diotima, dedicated to Pierre Morlet.
Commissioned by G((o))ing Tomorrow Festival, Copenhagen Denmark.
Recorded by Quatuor Diotima, CD La Muse en Circuit, Paris with Diotima Quartet (2018)

String quartet no 3 can be listened to as a reference to some modern string quartet sound. Famous chords and melodies are quoted and hidden in their pure quantity. Sweet sugar music. An essay how to compose a decrescendo without a culmi­nation point. Slowly and precisely slip away, ending nowhere.